Lately, we've been doing a lot of testing on the Time Traders Club site. We are rolling out something that you will REALLY like.  In order to make sure everything was working we needed to sign up again and again.
I have a dozen email addresses but I needed to keep testing.  That's when I discovered a cool tip from Gmail.
You can create additional e-mail addresses by adding a + sign.  So, messages sent to meredithe+test1@gmail.com  go to meredithe@gmail.com.  You can set filters on these messages to label them, send them to another e-mail or just direct them to Trash.
Databases (like e-mail sign up forms) count each + variation as a different address.  You will never run out of addresses again.
Happy testing.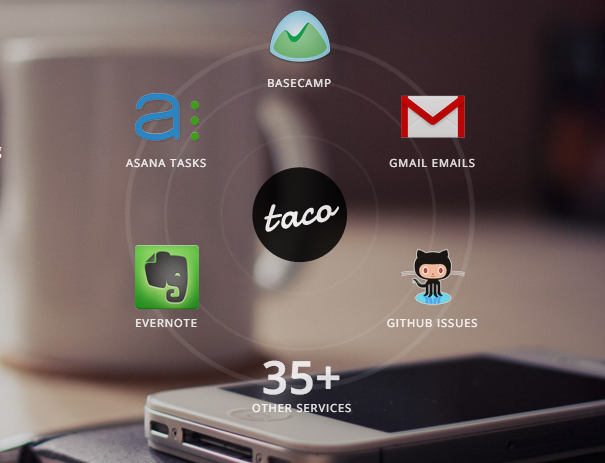 Are you a service provider who is involved in multiple teams?  Does each team have it's own project management app?  Me too.  And, it used to drive me crazy because I was spending all day in multiple Asana workspaces, Trello, TeamworkPM, Basecamp, etc.
For a while, I tried transferring my tasks to my own personal to do list.  The issue I had with that was that I would do the task, check it off on MY list, and then forget to check it off on the team list.   My clients would be confused because I left the task open, when it was obviously done.
Then I tried using TaskClone which lets you create tasks in Evernote by creating text boxes and have them magically appear in your task manager.  The issue again was that checking off the task in Evernote – did not check the task off in Asana, Trello, etc.
Finally, I've found something that works well for me and I want to share it with you. Taco.app  is a free app that lets you import all of your tasks from all of your different task managers in to one place.  Before you panic at the potential task tsunami, know that you can set filters to show only tasks assigned to you, only tasks due today, etc.
Taco.app also allows you to add a widget with your current calendar so you can see your schedule AND your tasks in one place.
For people who are easily distracted (like me), there is a feature where you can collapse the BIG task list and drag the task you are working on to the center of the screen.

Taco is free.  It has been very useful to me – try it out here.
If you share links to other people's websites as part of your overall content plan, you need to check out Start a Fire. Start a Fire allows you to bring the traffic back to your site by creating a little pop up box with recommended content from your blog.
Click this link to see how it works 🙂
No affiliate commissions here – the service is brand new and is free to use. It hooks up with Buffer and Hootsuite to automatically create links that will add your badge and related content to the pages you recommend.