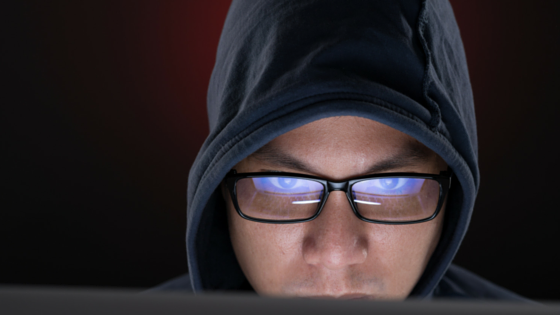 Is solo biz hacking only for geeks? No, in fact, making business decisions based on data and experimentation is actually just plain good management. At it's core, solo biz hacking is systematically looking at each part of your business and planning, small incremental improvements based on results.
At first, that might seem like a lot of work. And, it may seem pretty far removed from your mission, but the time invested up front will be returned multiple times with better systems and increased profits for your business.
Here are three reasons why you should start solo-hacking your business:
Less wasted money. It is very easy to lose money in business by doing things that aren't working or you. One of the first things any good coach will have you do, is to go through your "subscriptions" and weed out the things that are not working. As a hacker, you'll be measuring everything you do in your business. You'll be able to catch the things that aren't working more quickly. You'll save money and be able to invest it in the things that truly pay off for your business.
Less wasted time. Time is the most precious commodity in your business. Once you've spent it, you can't get it back. Wasted time means wasted money that could have been earned but wasn't. And living expenses – food and rent – are relentless – they come around every week, every month without fail. Consciously creating processes and tweaking them until they are effective, will save you time in the end. You'll be doing what works and not wasting time on the things that don't work. And you are much more likely to be able to afford rent and food!
Solid systems. Solo biz hacking creates systems for your business. Systems create freedom because once you have a process developed, you are able to pass that system off to other people to implement and execute. Until you have a system, you are going to be stuck doing all of the work in your business yourself. Solid business systems are also a business asset. Having data-driven, proven systems in place will put you at a huge advantage.
Imagine what your business will be like when you make systematic changes to your business based on results not just intuition (which, by the way, it almost always wrong). You'll grow and make more money. What are you waiting for? Get started today.

Every day there seems to be a new story of a startup gone big. A bright young coder has an idea, goes to an "incubator", becomes a "unicorn", and has a company worth $1 billion. That story has become the modern American Dream.
Of course, even in the startup world where there are plenty of investors and resources for emerging tech companies, your chances of becoming a unicorn are about 1.28%
Still, if you look at what the unicorns have in common, you'll see that they are very focused on data and growth. This is called growth hacking. Even aspiring unicorn tech companies use the growth hacking framework to make data driven decisions to help them make more profit quickly.
The good news: you don't have to be a tech start up to hack your business.
A hacker is someone who is more concerned with achieving an objective than following a prescribed process. In other words, hackers care more about what needs to get done than how it should get done. As a result, hackers often come up with innovative ways to get things done.
Solo Biz Hacking goes beyond just doing things "differently", it focuses you on measuring the success of your experiments and doing what works. As a slow biz hacker you'll know what's working in your business and what isn't. Because you'll be tweaking based on data, your business will be growing.
Instead of spending hours each day wondering what to do next and wallowing in the what-if's and overwhelmed with choices, you'll be clear. And, clarity is the enemy of overwhelm. You don't need to be a tech start up to make this happen. You just need to have a commitment to the three tenets of Solo Biz Hacking
Easy 3 Step Solo Business Hacking Process
The three steps to the solo business hacking process are:
Do – simply get out there and try something. Don't wait for it to be perfect. Ship.
Measure – figure out what success would be for you. Is it number of sales? An increased open rate?
Learn – take the lessons you've learned, tweak your process and start over.
Most solo business owners do not do these three things on a regular basis. if you incorporate them into your business, you'll start to see growth – because you'll be planning for it.