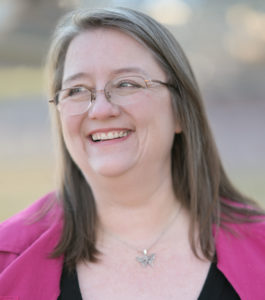 Hi, my name is Meredith Eisenberg and I am a Marketing Nerd (and Tech Goddess).  I've been helping business owners market their businesses online for over 10 years.  I live in Albuquerque, New Mexico with my daughter, husband, a big black lab-ish mutt and a little spotted chihuahua-ish mutt.
I am also co-founder of the SoloBizHacker.com – a free tips & tricks site for solopreneurs that was born out of a podcast that my business partner, Jasper Blake and I did where we interviewed 100 successful entrepreneurs.  We chronicled some of those lessons in our co-authored book, The Escape Plan: 6 Steps To Leaving The Job You Hate by Creating a Business You Love (Available on amazon).
Being a Solopreneur doesn't mean having to do everything yourself. You do YOUR best work when you are in YOUR Zone of Genius.  My Zone of Genius is helping people with email and marketing automation. I'm a  Active Campaign certified consultant. (I also know a thing or two about Infusionsoft). In my (spare?) time, I also work as Head Coach for a Inc 500 marketing agency that specializes in LinkedIn.
There is nothing I love more than getting someone's ducks in a row online.  Through smart strategy and marketing automation,  business owners can spend more time doing what they love (working with clients) and less time doing what the dread (marketing, worrying about getting more people into their funnel).  What we call "The Magical Growth Machine"!
Sound good?
If you are on this page, you are probably looking for help growing your business.  Yay!  You are in the right place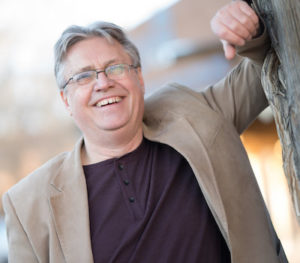 Hi, I'm Jasper Blake. Meredith and I have been business partners since 2014 after we met in a coworking space here in Albuquerque, New Mexico.  I am an ex-pat Brit who has spent most of my life working for myself. I formerly worked for a film production company, working on a series for UK's Channel 4, and later for the BBC.
I have always marketed myself, and created websites for myself and others, but it was when blogging was just getting going in 2008 and I got inspired by the possibilities of individuals reaching customers online via Robert Scoble and Shel Israel's book "Naked conversations: How Blogs Are Changing the Way Businesses Talk with Customers. I could see the possibilities – especially when social media followed on close behind. I started working with a blogging company, and eventually went on to set up my own company. When I moved to New Mexico I met Meredith at a coworking space in Albuquerque and we started working together. We co-hosted a marketing podcast on BlogTalkRadio, later going bigger with the Paycheck To Passion Podcast on iTunes. We interviewed over 100 entrepreneurs, the lessons from which led to us writing our book,  The Escape Plan: 6 Steps To Leaving The Job You Hate by Creating a Business You Love (Available on amazon).
I also am a contracted business coach with the same Inc 500 Company, for its Mastery Program. Like Meredith, nothing gives me greater satisfaction than being able to help someone create a way to earn a living doing something they love, and on their own terms (My son is an aspiring author and I know what that means for him).
We work exclusively with Active Campaign - you can't build what we build using any other autoresponder - if you don't want to switch then we are not the people to call.

We only work with people who want us to come in and build the growth machine for them - we don't work with client's teams, we don't teach you or your VA how to build it - though we will teach them how to maintain it and where to find everything.

We always start with a Road-mapping session first - both to fully understand their business model and to make sure our growth engine will work for their model, and that they will be a good fit for us.

The road-mapping session is $497 for approximately a one-hour call and from which the client receives a plan for proceeding, including what funnels and sequences we recommend building to achieve the 3 areas of growth we described earlier.

Note: we don't write the emails for you for the sequences - though we can do for an additional fee - we just tell you what the emails should be about and what links etc, need to be included. This helps keep the costs down and makes it significantly faster to set up and get going. And, of course, we'll show you how to keep your Growth Machine well oiled and running smoothly. A valuable session on its own. BUT -


THIS LEADS TO OUR SIGNATURE OFFER:

We come to you (anywhere in US/Canada) and we spend 2 productive days together working to set up your Active Campaign Growth Machine in one powerful session. Done and dusted! We'll cover our travel and hotel. The price for us to visit you is $7K - Or we can do it virtually or you come to Albuquerque and cover your own expenses. That will bring the price down to $5K. So mathematically, you can have your VIP Weekend for as little as $5K. And you can even do a payment plan for as little as $500/month!
And... before these two amazingly productive days together, we'll have some Zoom calls in order to prep. We normally charge $260 for an hour of phone time, but we want us both to be ready so that you can start making back all that money you've invested in other programs and finally get your business up and running making great money.
THE BONUSES
Whether you sign up for 1) us visiting you, or 2) you visiting us, or 3) meeting virtually, you're going to get [an additional] 2 years in our SoloBizHacker Mastermind Group (normally $97 per month) for support, as well as 2 years of unlimited video coaching whenever you have a place where you get stuck.
THE REASON

The reason we are offering this Get-it-done Weekend to you is that, quite frankly, it's the best way to get something like this done in such a short time. The normal, virtual back-and-forth can take weeks and most of our clients don't have the time or patience for that - they want to get it up and running. Plus, we both love to travel, but more than that, we love seeing you get results. We know the technology and all the marketing to get your business where you want it to be - you don't want to have to learn all that stuff yourself - you want to get straight to serving your clients and customers. If that is you - WE want to work with YOU!