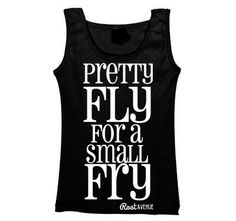 Are you struggling to get your list past that first hundred or first thousand? It *is* hard to make a name for yourself when nobody knows who you are yet. Having an online business is good because you can attract clients from around the world – but it is also hard because there are so many other people out there clamboring for attention.
And, sometimes it seems like you are barging into a party where everyone already knows each other. It seems like everyone works as a group – promoting one big guru after another.
How do you get a turn?
Imagine what it would be like if the big group of gurus was promoting YOU! Your opt in numbers constantly growing. Would that be amazing?
This is one of the reasons we love marketing online – getting this type of exposure is possible. And, when you are recommended by someone else – your prospects come to you already trusting that you can provide a solution.
So… the question we get asked a lot is – how do I get people to trust me and recommend me if I'm just starting out?
It actually isn't as hard as it seems. It is a matter of having the the right approach.
Watch this video that explains how to get potential partners to say yes – even if you are a newbie.
P.S. This video has really great information – and includes how NOT to approach potential partners. I wish I had seen it when I was just starting out.
We have been recently sharing an excellent video by Milana Leshinsky promoting the JV Insider Circle. (If you missed the video – check it out here). A few of you asked why I was promoting something that seemed very similar to Time Traders Club.
There are three reasons – the first is that JVIC isn't exactly like Time Traders. Their focus is to help you create promotional partnerships. Time Traders Club gets you ready to take part in those partnerships by allowing you to swap time with other members to get all the bits and pieces done before you launch.
The second reason is that if you (eventually) join JVIC, we'll get a referral fee – and that fee goes toward improving the Time Traders Club experience.
And finally, we really liked the videos 🙂
Here are some suggestions of ways to take part in a big affiliate (or referral) launch and stand out above the noise.
Develop a product that complements the product being sold. Create something that enhances the use or enjoyment of the launch product, which means you can basically piggyback on the buzz of a big product launch.
Let me give you an example…
We've been members of JV Insider Circle for 2 years now, we know that you'll get much more out of your membership if you have something that is "ready to sell". JVIC provides plenty of guidance on how to get there – but not a lot of hands on help. Our "bonus" for JVIC buyers from our referral link will help you get everything in place. We can't spill the beans on the whole package yet, but you'll love it. You'll get our product for free for signing up for JVIC. It's a 2 for 1. We are hoping our bonus helps us stand out.
That's how we are doing it. Here are two other ideas:
Launch your product separately. Then you can approach all of the affiliates who are selling the other product and let them know how they can make even more money by promoting your product at the same time.
Approach the person with the big product directly with a proposal. You might work out a deal where they gives your product away as a bonus. Another idea is for the vendor to offer your product as an upsell. Still another way to work it is to have the vendor promote your product on the backend to his customer mailing list.
So as you can see, there are at least three really good ways to make money with a product that complements an upcoming product launch. The best part of this strategy is that you can literally piggyback on the buzz and promotions put out by another entrepreneur, especially if you work directly with them r to get your product into the hands of his customers.
So take a look around your niche today to see what is launching soon, and then start brainstorming ideas for complementing products you can use to piggyback on the buzz!
So, that's a quick behind the scenes look at why you might be hearing talk about JVIC a bit in April. We've been happy members for two years, so feel free to hit us up if you have ANY questions.
If you would like to find out more – click here.