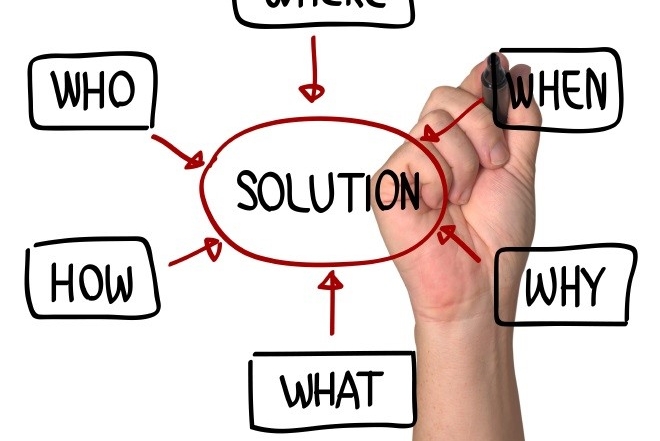 Almost everyone has now heard of the saying "People do business with people they know, like and trust". The case study is a huge part of the 'trust' factor, and showing that you've actually helped someone else is KEY to getting people to trust you… but how do you get a case study if you are just starting out?
It is always the 'catch 22' – I can't get clients without demonstrating how I can help people – so how do I get a client in order to show what I can do??
Qualifications and certifications can demonstrate a basic level of competency in a particular field, but that is not the same as showing how YOU took a particular client and totally turned around their problem.
So what does a case study look like?
The ideal is to have a story, at least part of which is told in your client's words, with the following elements:
The issue that your client was having before they met you and how it was impacting their life
How they discovered YOU and the process by which they chose YOU as the solution to that problem.
How easy they found the process of working with you, how easy it was to understand and process what they were being taught, the materials you provided etc
How what YOU did solved THEIR problem (preferably with before and after stats/data)
How they now feel and how their life is now that the problem has been fixed.
How they would recommend YOU for anyone who has the same problem.
You can create this in a variety of formats to suit your particular audience. A common format is the downloadable PDF, but you could also show it as a Slideshare presentation, as a video, as a web page on your site – maybe even all of the above – but certainly as part of your webinar, if that is the funnel you are building.  (To get an idea of what a case study PDF looks like click here for Hubspot's free template).
If a prospective customer/client reads/sees that, then when they get on a call with you, they are already 75% sold on working with you. The case study is the most powerful piece of content you can have – because your client, through their story and experience, is doing all the heavy lifting for you.
Don't even think about doing a webinar until you have this piece secured. You'll be wasting your time and effort. Trust us!
BUT – I hear you ask – how do I get that client in order to get the case study in the first place if I don't have a funnel in place to get the client?!!
This is where our own process comes in – and is something a lot of the marketing experts don't teach, mainly because they are looking for clients who are at a later stage in their businesses and have already been through this process (even though a lot of their prospects don't realize this when they sign up).
What you do is leverage the people you already know – friends and family – and friends of friends and family. You basically connect with them, tell them what you are trying to create, and say that you need to work with someone to validate your processes and solutions and who can provide a case study (usually for free or for a heavily discounted rate).
The process of doing this will also help you enormously, not only in terms of providing an invaluable case study, but also when it comes to creating offers (because you will now know what people are looking for based on experience), creating messaging to attract inquiries, and even in perfecting your sales scripting for when you talk to those prospects.
You need only the simplest of websites, to provide clients a place to get to know who you are and what you offer. No SEO, no email marketing, no blogging, no social media – none of that stuff. It will only bog you down in a mire of 'busy' work – none of which will produce any clients for you until you have validated your process and have case study.
When you have your case study, THEN look at creating a webinar. Again, use your local networks to  invite a select group of people to the webinar – does it lead to phone calls? Validate the webinar – make sure it does the job you need it to do before you think about using Facebook Ads to drive traffic to it. There is no point in driving a ton of traffic to something that won't work for you. You will save yourself a lot of time and money.
If you know the webinar converts – and you know that you can sell x% of the people you talk to on the phone into one of your high-end packages – then you are on the road to having a business that is:
Controllable – ie. get the number of clients you need when you need them,
Predictable – ie. you spend $XX per month on Facebook Ads you will get XXX people registering for the webinar, which leads to XX phone calls, which leads to X signups at $XXXX
Scalable – Once you start getting more clients than you can handle (and wouldn't we all like to be in THAT position!), then you can look at creating group programs, or VIP weekends, or retreats, or whatever works where you can cater to more customers and clients.
Too many people try to do it the wrong way round and get bogged down in the endless minutiae of their outreach and end up either never having enough clients; giving up altogether because the amount of work is not worth the returns they are getting; or they find themselves stuck in the cycle of feast or famine.
But What About Business Based On Products or Product Curation?
The case study, in the terms that we have been talking about, really relates to businesses that are based on teaching something – a business coach or health coach, for example. But what if your business is about selling products?
It really depends on the product, of course. But here is an example from a client we worked with who was selling olive oil on a Fair Trade basis and who worked with a lot of food bloggers to get the word out about this oil. Her 'case study' was really about how 69% of 'Extra Virgin' olive oil tested in the USA was in fact a lower grade – it was fake.  However, the olive oil she was selling was the genuine article AND was sourced directly from the farmers who grow the olives in Palestine. Couple that with some testimonials from customers who love the oil and can taste the difference and you have a great case study that really does a lot of the "selling" for you.  This is a 'why my product is better' case study.
Similarly, for businesses that curate products – maybe that are based on a particular theme, and you use blogging or some other way of attracting visitors to your site and where you likely get affiliate commission from the sales of the products from your site, in that circumstance the client is the product producer, and your case study will be based around how much traffic you are generating to the site and how many sales you are getting for other, similar, product producers.  You might also play up the quality of the products by saying they are 'personally hand selected', 'I only offer products that I use myself', and so on.
Both are examples of how you can create a case study for either a product, directly, or for Joint Venture partnerships where you earn commission by selling other people's products.
Either way, the case study is a hugely important part of building trust in the potential customer, so they can see that you provide your customers with a quality product, service or solution.
That is why you need to find a way to work with clients first, maybe offering a deal to get them to agree to do it – but getting that case study before you attempt to go out there and sell your product or service to a mass or wider audience. In the case of the olive oil, you may get customers buying it anyway – but you will get a whole lot more with the case study than without. Its all about trust.
Our "hack" – for solo business owners – is to take you through the correct sequence of processes to set you up for success – right from the start. If there are flaws in your process, or in what you offer, better to find out BEFORE you go building a whole bunch of products that no-one will buy. Believe me, that is a mistake we know from experience!
Like a no-obligation chat about your business?  Click here to schedule a call and see if we can help you leave the 'struggle' behind and get straight to the success.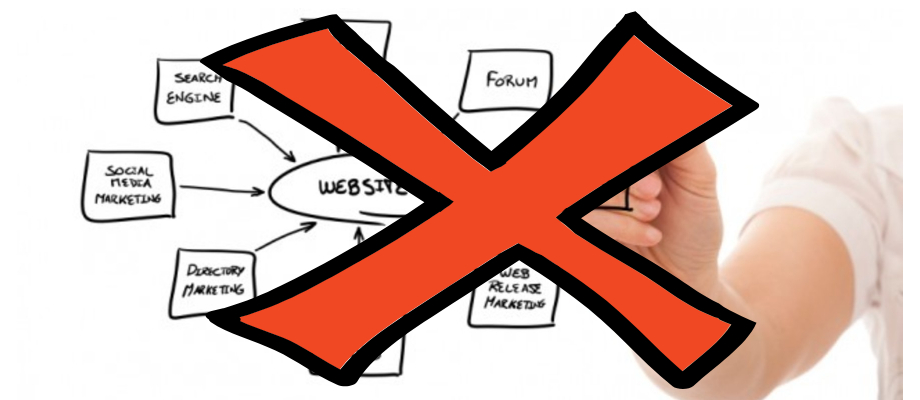 There's a reason why the website doesn't come in until stage three of our ESCAPE Plan process.
If you are not sure what "Stage 3" is here is the sequence of our ESCAPE Plan –
E = Explore – What should you be doing, or not doing, as a business – what will work for you?
S = Serve – who are the people your business will serve – who will be happy to pay for your product or service? Validating that process. (What problem can you solve for them?)
C = Create – Your product or service, and the platform through which people can find you and buy from you. Leadership Authority via a case study. Minimum Viable Website.
A = Amplify – How get yourself known in the wider world so you can reach even more customers – speaking, guesting, the book, paid advertising.
P = Perfect – How you can perfect your processes and systems so you can serve more customers.
E = Expand – How you can leverage your business beyond what you can do yourself.
Many people who are looking to get a new business going, the first thing they say is "I need a website"! They start thinking about SEO and blogging and setting up social media so they can have their little icons on their website, what their logo should look like…
STOP!
If you are just getting started in your new business, maybe even building it up as a side gig until it is making enough money for you to quit your day job, then the website is way down on the list of things you need to be thinking about at the early stages.
Even if you have explored the viability of your business idea, and know who it is you will be serving, your ideas still need to be validated You need to know that your process will deliver the results the client or customer is looking for.  And, most of all, you need proof that it will, and proof that you can convert prospects into paying clients.
People do business with people they know, like and trust. We hear that all the time. Why? Because it is the truest truism in running a successful business.
The 'trust' element of that trio is very largely about being able to prove that you can get them results –
This you do by showing them you have already done it successfully for someone else – the Case Study. Without that you are going to run out of customers or clients very quickly.
Where a website WILL help is in the 'know' and 'like' parts. However, that doesn't need to be anything but the most basic site to start with. Don't worry about SEO – no amount of SEO is going to get you traffic at this stage, and even if it did, without the case study and validation of your process and offer, it won't convert that traffic into paying clients.
All you need is a basic site – we suggest WordPress because it is easy to set up and use – and is likely to be the platform you use for more expansive site when you get to that stage (eventually you will need an assistant and most Virtual Assistants know WordPress).
Most importantly, it is free – at a time when you don't need to be taking on unnecessary monthly expenditures. The platform and how you choose it deserves a post in its own right – there are a lot of competing choices out there and no end of people who will say you should use "this" or "that" for all sorts of valid sounding reasons – suffice it to say here, we recommend WordPress, hosted on a service that will include a domain name in the price – something like Bluehost.
The point is that when you first start out, no-one is going to find your website unless you send them there. But the people who you do send should be able to find out about who you are, what you are offering, and why you want to do what you are doing.
The 'why'!
Have some basic content about the problem you are solving so that people will self identify that they are in the right place if they have that problem. Talk about how you can help them.  And, most importantly, have a clear path for them to work with you – even is that is just providing a phone number and email address. That's ALL you need at the start.
The one nod to technology we do advise you take at that early stage is to install Google Analytics and your Facebook Pixel so you can get information about the people who do visit your site and what they look at on your site in general. Tracking visitor numbers, average time on a page, and bounce rate, is a good habit to get into, right from the start. It will become all the more vital once you really get going.
This does mean creating a business page on Facebook – but, again, just set up the minimum viable business page – the same as the website – you don't need to be posting regularly – yet.
Once you have validated your process, got a good client case study to demonstrate how effective you are in solving people's problems, you start generating traffic to a webinar that generates calls, and you have your sales process down – only then should you be looking at upgrading your website, thinking about branding (based on your story), some core content based on the frequently asked questions that your clients ask, or objections they might have; and start looking at how SEO might help that content get found in searches etc.
That is the time you want to think about investing money into that process. Avoid web designers that are all about the design and look of your site – find ones that understand how a potential customer will react when they find the site – what that customer wants/needs to know – how easy is it for them to find the specific content they need – quickly – and how easy is it for them to take the next step towards working with you.
What can you offer for free that will get people on your email list?
Don't overload them with information – they don't want information – they want a solution – all content should lead to a call to action.
Putting a Facebook pixel on your website will ensure that people visiting your site, (and who are Facebook users, which is a LOT of people), will get the ad for the webinar retargeted to their Facebook feed – and so the loop is completed –
Facebook Ads > Webinar > Call
SEO > Website > to Pixel > Facebook Ads
But it is important to understand that there is a sequence to getting to that stage.
So many solopreneurs waste so much time and money by reversing the process and going all out on the technology, the website and the Facebook Ads before they have even validated their business and process. And then, when it doesn't work, they blame the technology, often just calling-it-quits because they see people making a success of it where they are just failing.
It can work – you just need to follow the plan.
And following the plan is so much easier if you have someone who knows what they are doing, supporting you along the way, and showing you which steps along the path to take and when. It really makes the process quicker and far less stressful.
Hmmmm – now where would you find such helpful people?
Want a step-by-step guide to online business success?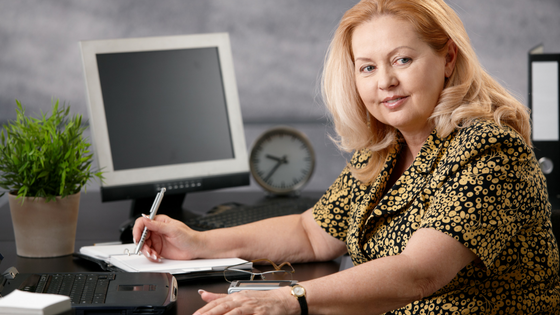 As I steady approach my 60th year, one thing I feel about where I am in life – "I've only just started". I certainly have not thoughts about retiring whatsoever! (I probably couldn't afford to live the kind of life I always thought retirement should be, anyway, truth be told!). And I am certainly not alone! (See Working Past 70: Americans Can't Seem to Retire; MetLife Study: Living Longer Working Longer)
After the crash in 2007, many even high level workers over the age of 50 found themselves for the first time being laid off, and many of those only being offered jobs that were well below their skill and experience level. Others, disenchanted with, or burned out by, the corporate way of life, are looking for something that provides them with more work-life balance, and something that is more creative and purposeful.
If there is one thing that our podcast, Paycheck To Passion, taught us is that doing something you were passionate about, and making a good living doing, all on your own terms, was entirely possible, especially when you utilize the power of the internet to reach a target audience.
Here are 10 reason why starting a business might be better for you:
1) Purpose
The problem with a lot of corporate jobs is that they don't provide any element of creativity or sense of purpose – you often just feel like a cog in a machine, and often an undervalued and insignificant one at that. When you start your own business you have the opportunity to do something that gives you a sense of purpose, and gives you more time to give back to and be part of your community.

2) No Ageism when you run a business
Age can be a detriment in the corporate world. And there is a ceiling at 65 where you instantly become obsolete. When you are running your business, age is either not a concern, or in a lot of cases can be a positive aspect that adds to your perceived "experience". In business, it is all about delivering on what you promise – as long as you do that no-one will care how old you are.
3) You can work from almost anywhere
The internet has empowered both businesses and workers alike to escape the bounds of their geographical location. Even corporate workers are enabled to work remotely. But for businesses, even more so. Not only can you tap into a customer base that is potentially worldwide, it also enables you to run your business from pretty well anywhere. Many of us are inspired by the increasing number of business owners who successfully combine travel with running their business. Often, you need little more than a laptop and a mobile phone, whether you are providing services or physical products – nowadays, nearly all of it can be done online.
4) Escaping the tyranny of the "job"
For those of you who have ever been through the HR recruitment process, you'll understand what we mean! The whole corporate method of hiring is a horrible, impersonal, seemingly arbitrary, exploitative and belittling process. You are expected to work long hours, you could be "laid off" at anytime for any reason; and for what – crap pay and crap benefits. In your business, you are the boss, you decide who you work with and what the conditions are. Keep your customers happy and they will keep coming back time and time again – and you can thrive and enjoy your working experience.
5) You decide who you want to work with
In most corporate jobs you totally at the mercy of every psychopathic coworker or boss – and there seem to be a lot of them! Probably because they are equally as unhappy working there!
In your own business, not only do you get to decide who you you work with, whether it be an assistant, or your own workers etc, but also who your customers are! Have a customer that is a pain in the rear? Fire them. You get to decide who you work with.
6) The flexible work schedule
The problem with so many corporate jobs is that you are expected to work 8am to 5pm, 5 days a week, and that regime just doesn't give you the ability to handle the vagaries of normal everyday life. By the time you get home you are drained and exhausted! If you have kids, its almost impossible! One of the beauties of running your own business is that you can set the hours you want to work. If you want to work 4 hours a day and that works for you financially, you can do it. If you want to work 8 hours a day, but want your day to be flexible if you have appointments and errands to run during the day and are happy to do a couple of hours in the evening instead – then you can make it so. As we said above, as long as you deliver on what you have promised to your customers, no-one is going to care.
 
7) More time
This ties into the flexible work schedule point. Unless you are fortunate to have a telecommute job, how much time is wasted everyday in getting ready and commuting to the office. I have heard stories where some people leave at 4.30am and commute 3 or 4 hours – morning and evening – for their corporate job! If you are able to run your business from a home office, you could be saving yourself hours a day. Hours that you can better spend with your friends and family, or taking that walk you never had time for!
That's not to say a business cannot take over your life – if you let it. But, ultimately, you are in charge of your time.
8) You determine your financial goals
Corporate salaries have not increased much over the past decade. With pressure from countries like India and China where wages are much lower, neither are they likely to get any better anytime soon. However, as a business owner you have control over your own destiny.
It is all in the planning. Do you want to earn enough that affords you the time and life-balance you desire, or do you want to make as much money as possible? Your financial goal is only limited by your own determine to make it happen!

9) You can create a legacy to leave to your children
Whether you plan to sell the business after a period of time, or whether you intend to keep it going so that a child or family member can take it over at some point, or even just manage the day-to-day operations for you, with a business you have the opportunity to build a legacy that will go on, even after you have transitioned into a more traditional form of retirement.
10) Increase your retirement savings
As the owner of your own business you have the ability, under current IRS rules, to put aside a good proportion of your earnings into one or more deferred taxation retirement accounts. This can be done by setting up an IRA/SEP account and (if you are over 50), putting up to a quarter of your income from the business. Another possibility is to defer taxes on your business income by creating a profit-sharing or even setting up your own 401(k). A good financial planner could show all the different ways you can use income from your business to increase your retirement savings in a tax efficient way.
Like to discuss your business idea to understand what would be involved? Schedule a Clarity Call with me by clicking the following link – Schedule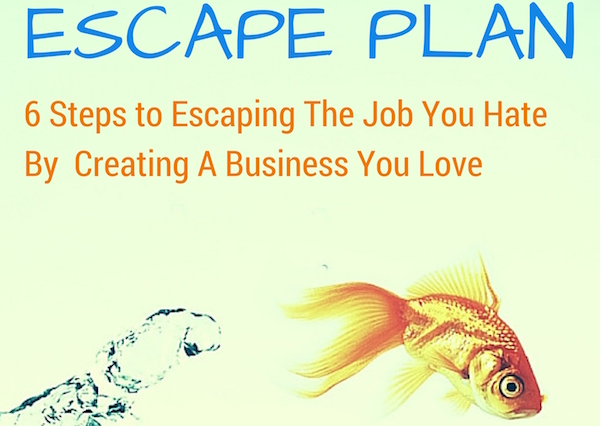 We are the midst of a revolution.
Our society is going through a seismic shift.  The shift is as big (if not bigger) that the shift that happened during the industrial revolution.  Before the industrial revolution, people lived in smaller towns, they had their own tools, grew their own food, generally traded their special skills for things that they needed but couldn't make themselves.  There were two classes. The nobility and pretty much everyone else.   The industrial revolution changed lives.  Tools and factories allowed people to find work that paid well.  There was an alternative to working on the farm.  Unions and social guarantees curbed the early abuses – and the middle class was born.
People could get a job that provided for them for their entire lives.  You couldn't work from home because the assembly line wasn't there.  You needed the tools the company provided you to get your work done.
Technology has changed everything.  It is now easier than ever to communicate instantly with anyone around the world.  You can buy a laptop for less than $300 and have everything you need to reach potential customers everywhere.  And, there are plenty of people from which to find an audience for almost anything you want to teach or sell.  The opportunities have never been greater.
But the flip side is that technology and globalization have made it easier for companies to shop for labor all over the world (which drives down wages for workers from first world countries) and also to monitor and control your every movement.  Companies can now extract maximum value out of each of your working hours.  Pay and conditions are getting worse for people with traditional manufacturing jobs — and I think the downward trend will continue.
The economy is quickly dividing us into two camps – owners (people who can sell their specialized skills) and the taken – people who feel they have no choice but to submit to harsher work environments and lower pay – because they feel they have no choice.
My friend Jeff is an economist.  He was 50 years old when he lost his job.  He struggled for years before finally finding some part time work at a book store.  He still looking for a full time position.  He has noticed how over the course of the five years he has been at the bookstore, his work has been increasingly controlled by the computers.  When I asked him why he didn't start his own business (he is fluent in French and Arabic), he replied that he had no idea where to start.
Another friend, Annie, had almost finished her Masters degree in teaching and special education when she had her first child.  She made the choice to stay at home with her kids until the first born child was well into college, and the last one was in high school.  She home-schooled one of her children because of a learning disability, and through her experience with her son, learned to be a fierce advocate for smart kids who learn differently.  When her last child was in high school, she wanted to go back to work to help pay for her children's college education.  The only jobs available to her were educational assistant jobs that paid just over $10 an hour.  She was a signature away from teacher certification, but her supervisor refused to sign because it would it mean that he would have to raise her salary.  And, although Annie got a lot of satisfaction from the work she did, she was not working in her passion of helping smart kids who learn differently succeed in college.   When I talked with Annie, it became clear to me that she had a lot to offer parents and kids who needed a fierce advocate.  She just needed the first steps outlined for her in order to be confident enough to turn that into a business.
Julie worked her way through college as a package delivery person for a large shipping company.  When she was first hired there were vague promises of a managerial job once she had graduated.  She graduated – tens of thousands of dollars in debt – but there was no job. Instead, there was an offer for her to "buy" a contract position with the company.  Although her work hours, uniform, and working practices were dictated by the company she worked for, she was considered an independent contractor.  She was responsible for using her own car for deliveries (paying to fix the car if anything went wrong), she had no paid sick leave or vacation time.  And her pay rate was not that much more than she had made as an "intern".  Julie's truck broke down – she didn't have money to fix it and she had to give up the route she had "paid" for the privilege of servicing.  In her spare time, Julie made amazing jewelry.  She didn't have time to work on her art because she was driving to meet delivery deadlines.  Losing her route was almost a blessing to her, because now she had the time to start the business she had always wanted to start.
This book is written for people like Annie, Jeff and Julie – who are victims of the economy, or who suddenly find themselves looking for meaningful work in a landscape that has completely changed.  Do their stories sound familiar?  Then, this book is for you.
Jasper and I believe that there is still time to land on the right side of this divide.  We started the Paycheck to Passion podcast to help tell the stories of those who have created businesses from their passions in order to inspire people who still haven't taken that first step.  We've interviewed nearly a hundred entrepreneurs,  and although each story is unique, they all have  common threads running through them.  Those threads form the weave that makes  passion-based businesses work.  By reading this book, and applying what you learn here, you can save yourself months (or even years) of trial and error, by discovering the pitfalls in advance and implementing tried and tested strategies that work.
What to expect from this book.
The chapters in this book contain your E.S.C.A.P.E  plan – escaping from work that is unfulfilling, or an economy that gives you no opportunity to be creative or to succeed on your terms – a step by step system for creating a passion-based business that works for you.  Each chapter contains a story from one of our podcast guests, some practical action steps and tips from people who've been there, done that, and have not only got the tee-shirt, but are probably selling their own.
Like to discuss your business idea to understand what would be involved? Schedule a Clarity Call with me by clicking the following link – Schedule
D = Define; R = Refine; E = Execute; A = Amplify; M = Mold.
In the first video we looked at the importance of Defining what you are going to do as a business before you take any steps to actually put a plan into action. In the second video we look at the steps you need to take to Refine that idea; we looked at how to Execute the plan; Amplify to a wider audience, and in the final part we see how to create a Mold for your business where you can replicate the process to expand your operation to something larger than yourself.
D = Define; R = Refine; E = Execute; A = Amplify; M = Mold.
In the first video we looked at the importance of Defining what you are going to do as a business before you take any steps to actually put a plan into action. In the second video we look at the steps you need to take to Refine that idea; we looked at how to Execute the plan – and in todays video we look at Amplifying your business – getting the word out to a wider audience.
D = Define; R = Refine; E = Execute; A = Amplify; M = Mold.
In the first video we looked at the importance of Defining what you are going to do as a business before you take any steps to actually put a plan into action. In the second video we look at the steps you need to take to refine that idea. In today's video we look at how to execute the plan once you have one, while not getting distracted. The trick is in setting goals and tracking progress.
D = Define; R = Refine; E = Execute; A = Amplify; M = Mold.
In the first video we looked at the importance of Defining what you are going to do as a business before you take any steps to actually put a plan into action. In this second video we look at the steps you need to take to refine that idea. Following the Lean Startup model, it is about making sure you know what people want before building out your actual offering – and it will save you a lot of wasted time, energy and money.
.
D = Define; R = Refine; E = Execute; A = Amplify; M = Mold.
In this first part we look at the importance of defining what you are going to do as a business before you take any steps to actually put a plan into action. You need to define what you want this creation to do for YOU in order that you don't spend time and effort building something only to find that it falls flat.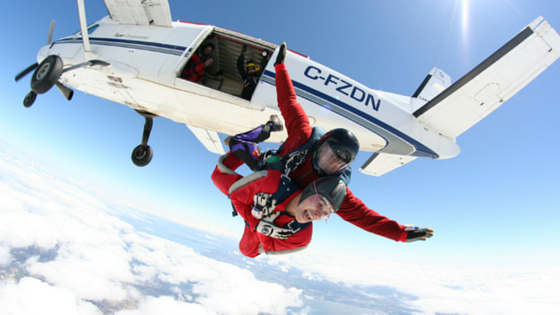 Are you ready to ESCAPE to a life where you are making money doing what you love? Here is your ESCAPE Plan…
As co-hosts for the Paycheck to Passion podcast, we have listened as dozens of entrepreneurs share their stories on how they make money through their passions. We noticed that many common themes running through all their success stories. Although their businesses were vastly different from each other's, they all followed similar steps on the path to success.
We also noticed that creating your business at the 40,000 foot level, making day to day tweaks is easier because instead of being random they will be moving you in the direction of success.
So, are you ready to ESCAPE? Here's your plan:
E = Explore
The very first step in our process is exploration. You need to decide (in general) what you would like to do as a business. At this point, you can be as impractical as you like. Just think about, and write down, EVERYTHING you think you would like to do. From Aerobic Hula Hooping Coach to Zoo Animal Therapist – anything is fair game.
S = Serve
The next step in the ESCAPE plan is to pay attention to what customers are actually willing to pay for. (Note: You may need to re-think that Aerobic Hula Hooping Coaching idea).
Imagine a diagram with two circles that slightly overlap – on one side is your zone of brilliance – on the other side is what the market really wants. Where the two zones intersect is where you need to focus your service or product. So how do you find that?
You find it through market research and through finding a community to help you create your products. By seeking other people's input early and often, not only will you create a better product, you will have a built-in group of raving fans to become your early adopters.
C = Create
When you have done that, the next part of the plan is the actual creation of your products. This is the first phase in the construction of your platform. This includes the writing of your manifesto – here are the things that we believe in, and here's how we can help you. At first you might not even have a pay product. You might just have an opt-in to build your mailing list. You might have a free e-book or free video, or something that people can sign up to get – something that will help people get to know you better.
Whether you are offering a product or a service you need to create a signature system that is totally yours – a step by step process that people go through to get the offering you provide. For example, our signature system is the ESCAPE Plan. But even if you own a restaurant you still have your own way that you like to serve your customers – you have a vibe, or a particular atmosphere or ambiance that you want your restaurant to be known for. Finding out what all those elements are is all part of the creation phase.
The creation phase is also getting the infrastructure in place to start making money. This includes creating your website, hooking up to PayPal or a merchant account so you can take money, setting up your e-mail autoresponder, etc. It is the equivalent of opening up your brick and mortar store.
A = Amplify
The 'Amplify' phase starts just as soon as you start letting the world know about you and the services you offer. You can have the most beautiful website in the world, but unless people can find you, you won't have any customers or make any money.
The Amplify chapter is all about building that megaphone (we call it a platform). The good news is that, if you follow the advice we give in the chapter, you can reduce the time you spend on marketing by reusing and recycling the content that you have already created.
P = Perfect
A lot of businesses achieve early success only to find that they can't handle any more than three clients. You should think about perfecting your processes and systems from the very beginning as it will make it easier for you to move your business up to the next level later on.
In order to perfect your processes and systems you need to know what to measure in terms of the success of your marketing and amplification efforts, how to measure what kind of results you are getting for your clients, and how to tell whether or not your signature system is working. How much money are you making? Are you making money with this system? And if you scale it, will it make more money as a percentage or less? What are your margins? Although Solo Biz Hacking takes place during all phases of the ESCAPE plan – it is especially important during the perfect phase.
In order to create, monitor and improve your systems you need to use project management tools. You need to have processes in place so that when you add people to your team they don't have to read your mind to know what to do, it's all laid out for them.
The other part is in getting feedback and referrals from your customers. From the very beginning you need to build into your system a method of customer evaluation of your offerings, and a way to obtain referrals. Every time your client takes a class you need to send out an evaluation questionnaire – How was it? What can we change? What was its worth? What would you have liked us to cover that we didn't cover? And – Do you have you any friends who you think might benefit from this?
Testimonials are especially important in online marketing because they act as social proof. People are much more likely to hire someone that somebody recommended to them by someone they know.
E = Expand
The final phase of our ESCAPE Plan is expansion. Expansion is all about exponentially increasing your business through the adding of more team members, the adding of more products, the refining of systems, the creation of partnerships and joint ventures, and so on. If you don't have the system ready to handle that increase in volume then it cannot take place. You need to think about where you want to take your business right from the very beginning.
Want more? Buy our book The ESCAPE Plan: 6 Steps to Leaving the Job You Hate by Creating a Business You Love