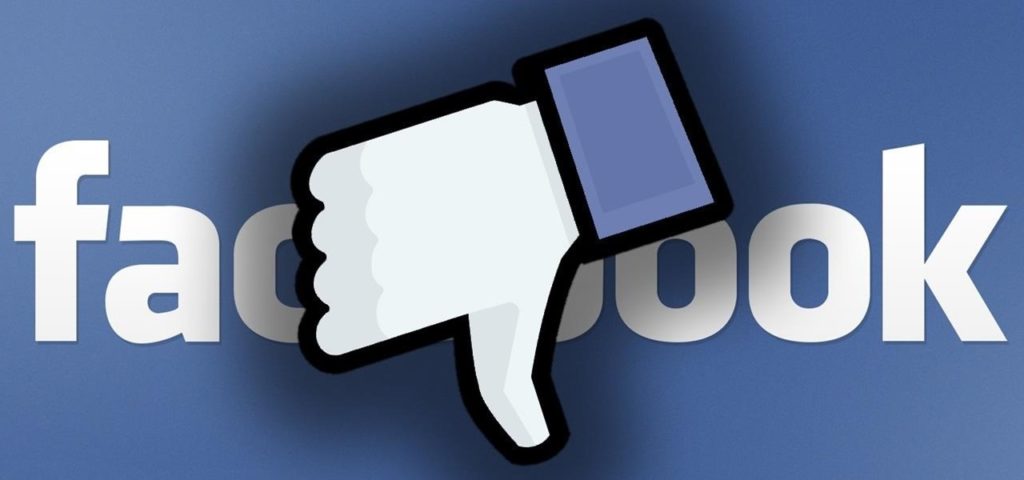 Uh oh… it has happened AGAIN… Facebook has changed its algorithm again affecting thousands of solo businesses who have invested SERIOUS time and money into building up their pages.
A few years ago, Facebook was really pushing business pages. Now they are essentially not going to show content from those pages unless you've paid for that post to be shown. This is really crazy making – its a total turnaround from what they were doing. People built their business models around organic Facebook reach.
Some of the people in our community have noticed a 90% drop in the engagement rate. Posts are just not getting through… at all.
I'm getting really strange sense of deja vu here… In the 10 years I've been online, I've noticed that big changes like these are one of the two things that are certain in online marketing. You cannot depend on building an audience in Facebook (or Google or YouTube) because at the end of the day, those audiences don't belong to you and can be taken away in an instant.
The key to success is creating a list that 100% belongs to you. The easiest way to do that is through building your email list. The people who sign up for the list belong to you. You can download them onto a spreadsheet if you want to – they don't belong to a third party.
To build you list, you need a solid lead magnet to convince people to sign up for your list. Not sure where to get started with that?
We are great fans of Thrive Themes. I found a great article on the Thrive Themes website about how to create a solid lead magnet (with some great examples). Click here to check out the article.
Feeling a bit stuck with your opt-in? Talk about it in our Solo Biz Hacker Facebook group. There are lots of friendly people there to help out.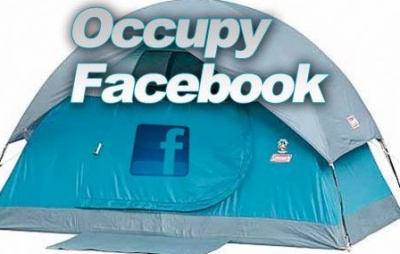 Do you remember the Occupy Wall Street movement?
Hundreds of people camped out in Zuccotti Park in New York City's Wall Street financial district protesting against social and economic inequality worldwide.
I would like to start an Occupy Facebook movement!
Since going public (and having to make money), Facebook is rigged against business who are just starting out.
The only way a lot of people will see posts on your page is for you to take out an ad (that takes money).
When people give Facebook classes and share their big results, look at the ad spend. It usually totals in the thousand at least.
The more fans you have, the more effective your ads are… so this is truly a case of the rich get richer and the poor don't get anything.
Facebook can/and will ban you for posting too many promotional posts. I know people who have had their ad account completely shut down.
And all of this is too bad… because Facebook has the potential to make a real difference in the lives of people just starting out online. You can (still) get reach with Facebook that you couldn't afford with traditional media.
It just seems like the playing field is getting more and more tilted to people who can pay.
As I said, I want to start a revolution. So, I created a little something for you (and for just $7 it is very affordable!).
I wrote up 21 ways to get some real traction with your Facebook posts without spending a fortune on ads. You can grab your copy here.
I want to see you using these tips and doing well. Let's "Occupy Facebook" together.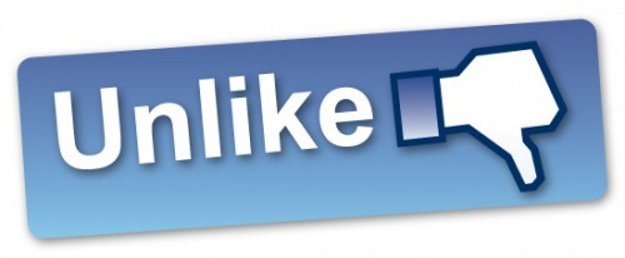 Let's get serious for a minute.  Are you spending ALL your time on Facebook – but just not seeing any returns?  Facebook is a great way to reach your audience.  After all, according to Needham.com, 1.44 billion people are spending 20+ minutes a day liking, commenting, taking random "true personality" quizzes".  Your audience is likely there too!
But wait a second…
Facebook is a little different than many of the other communication channels you use. And that means a whole lot of marketers make the following three mistakes once they start engaging their marketing on social media.
Check it out – are you making these mistakes too?
Mistake 1: Talking "At" Your Fans
Social media is, as the name suggests, an interactive social platform. So if you sit on your Page with a bullhorn and just blast out ads, your audience is going to be turned off in big way.
So what should you do instead?
Interact. Engage. Create dialogue (rather than monologues).
A good way to do this is to start posting content where you specifically ask your readers for feedback. For example:
"What's your opinion on this idea? Let me know below…"

"How would you do this differently? Share your ideas below…"

"What is your favorite weight-loss trick? Leave a comment below…"

"Are you as mad about this as I am? Comment below…"
Next up…
Mistake 2: Not Capturing Emails
Here's the problem with Facebook: they only show your content to a small part of your audience, unless you pay to boost your post. So if you're relying on this platform to communicate with your entire audience, you're going to be pretty disappointed.
The solution? Capture emails. Create a "sticky" post at the top of your Page that offers your audience something really desirable and valuable for free if they join your list.  Check with your e-mail service (i.e. Active Campaign, Infusionsoft), You might even be able to create a tab on your page just to capture emails. Then you can market to them via email.
Here's another common mistake…
Mistake 3: Posting Non-Viral Content
Facebook is built in a way to make content easy to share with others. That's the whole point of Facebook. But if you're not creating share-worthy content, then you're not going to get any traction.
If you want a good example of someone who has a rocking Facebook page and gets thousands of likes and shares with everything he posts, check out George Takei's Page at: https://www.facebook.com/georgehtakei
He posts a ton of funny stuff. The vast majority of it isn't even his own. But every time he posts something funny, it goes viral – and he gets even more fans.
His audience is super-engaged because he's sharing stuff he knows they'll love. So when he shares an affiliate link to Amazon or a link to one of his sites, you can bet this engaged audience clicks and buys like crazy.
So the point is, create content worth sharing. This might be something novel, something funny, something really useful, or even something controversial. This engages your audience, which gets your content in front of even more people (which sends more traffic your way).
Want more tips on how to create shaerable Facebook posts?  Join Solo Biz Hacker. We are putting the finishing touches on an audio class that will show you how to create Facebook posts that are shared and get seen. The class will be released as next week's solo biz hack. Grab it now.