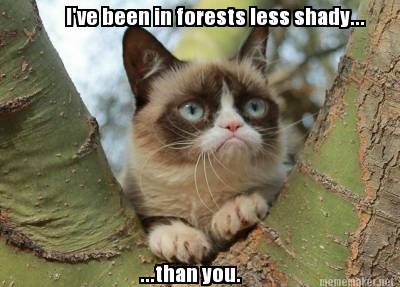 One of the most important things in any business is to be able to stand out from the crowd. Especially when it comes to your competition, right? When a prospect is looking for a solution to a problem they have – that YOU provide the product or service that is the solution to that problem – what is it that will make them decide to buy that solution from you?

You probably have all heard the old adage – "People do business with people they know, like and trust". It may have become a bit of cliche in this day and age, but it still holds true for the vast majority of businesses, especially where services are involved.

The importance, therefore, of your perceived "Authority" in your particular industry is that it plays a huge part in building that know, like and, especially, trust. It is the thing that can take a prospect from not knowing who you are, to making them interested in you and what you have to offer – not someone who comes across as shady by trying to sell you cold, but someone who you view as a trusted resource. Establishing trust is better than ANY sales technique you might have – and that starts not when a prospect first talks to you, but when they first discover you.

Most people can smell the BS from a mile off nowadays, because they are subjected to it not only on almost on a daily basis – and all day long! Establishing authority in your field will allow to stand above that 'noise' and be seen as a useful resource, rather than yet another example of someone trying to sell you something.

So what does that 'Authority' look like for you?

What elements go into creating "authority" in your particular field, so that your prospects get to know you and feel more at ease when you reach out to them – for a phone call – or whatever your process for making the sale is for you?


Endorsements and testimonials

One of the first questions a prospect will have – even if they don't ask it outright directly to you – is "who, like me, have you helped, and how much did you help them?" In other words, what benefit in relation to cost did you help bring them (ROI – Return on Investment). Having a testimonial from a happy customer – or even a case study (which is like an extended testimonial, complete with data), can go a long long way to persuading a prospect that you are the person to do business with. There's nothing that says 'trustworthy person' like a good client testimonial. Such testimonials should be included wherever appropriate, especially on an 'About Page' or sales page. You don't have to give the full name – "Fred B" is fine, but always include the name because without it, it looks like you have just made it up.

Media appearances

Often you will see on someone's profile or website, "As seen on …" and which could be a number of print or online newspapers or magazines, or TV appearances. An award can have the same effect. When a prospect sees this they can see that you are being taken seriously as a business person and that your knowledge and leadership is being taken seriously enough that publications are seeking out your expertise for the benefit of their readers. It immediately sets you apart from your competition.

Founder of a LinkedIn or Facebook Group

Being seen as the founder of a successful LinkedIn or Facebook Group can add to your authority and signal to a prospect who may not know you, that others are following your leadership and are interested in what you have to say. This immediately engenders trust in as much as if others revere your knowledge then you must know what you are doing. Just being seen as the founder of such an industry related Group can set you apart from your competition. Just be sure to make that Group all about your prospects – not all about you!

Social Media Profiles

Social Media Profiles are often the first places a new prospect will hear about you. By having a properly optimized profile that not only highlights your authority in your field, but which also speaks directly to your prospect, so that prospect immediately recognizes that you are speaking to them and that you understand the problems they may be having, not only will they see you as a potential source of fixing those problems, but that you are just the right person to do so. I often tell people I am coaching at LinkedSelling that for a B2B LinkedIn profile, that even though it is YOUR profile, that profile should be two-thirds about your prospect, and one-third about you. A new prospect doesn't care about you – they care about themselves. Once they recognize that you are speaking to them, only then will they be interested in finding out more – and only then will you have the opportunity to say why YOU are the best person to help them.

Content Curation & Distribution

Another place where a new prospect might first discover you is by seeing a piece of content that you have posted. This can either be your own content, that you have written and published – maybe a blog post or article, for example, or it might be a useful article by someone else that you have shared via social media. If you are posting regularly to a platform like LinkedIn or Twitter, for example, we always recommend the 80/20 rule where 80% of the content you post is curated content from others, and 20% your own written or branded content.

Both can be great ways of highlighting that you an expert in your own field. Both types of content can attract a potential new client to want to find out more about you, either because you authored the content, or that they see you as the person who is highlighting a useful resource for others who might be interested. Content can create that initial awareness of you and your business, or a product or solution, where before that prospect might not have even been aware of you at all.

What all these tactics can do is allow you to reach more people, help them get to know, like and trust you, and at a scale beyond the one-to-one relationship in a way that will help to grow your business in a meaningful way.


Your Authority Statement

In a way, your Authority statement is almost like your 30 second elevator pitch – you know, the one you try to bring with you to all those network meetings that encapsulates in one brief sentence who you work with and how you can help them.

Such a statement should include the following elements:

Who your prospect is
What your niche is
What your unique selling proposition is
And your BIG promise.
A successful statement will include the most compelling, rational AND emotional benefits that will differentiate you from your competition and grab your prospect's attention. The broader elements of such a statement are going to help you to focus your social media profiles, testimonials, and even content pieces. It is an enormously valuable exercise, and one that forms the core of your business and the benefits you can bring to your clients
For example…
Good
We help coaches and other solopreneurs who transform their clients lives online to create efficient sales and automation systems for their business.
The above example hits all the main points, but it doesn't do a good job of drawing in emotion or feeling.
Better
We help coaches and other solopreneurs who transform clients lives online to create efficient sales and automation systems for their business which will allow them to spend less time taming the technology and more time creating a business that works for them.
This above example is better than the first and is starting to tap into that emotion, but it doesn't do a good job on how that prospect will ​feel ​after the achieve their goal.
Best
Solo Biz Hacker helps coaches and other solopreneurs who transform clients lives online to create efficient sales and automation systems for their business which will allow them stop being a slave to the technology in their business and start spending more time living the lives their businesses were meant to create.
So now it is your turn – what would be your authority statement?
Need some help? We are planning a Virtual Day on creating your Authority Statement and Unique Selling Proposition for February 20th. Why not join our mastermind group (The Virtual Day is included) – or join us on one of our 'Get Unstuck' calls if you need some instant help?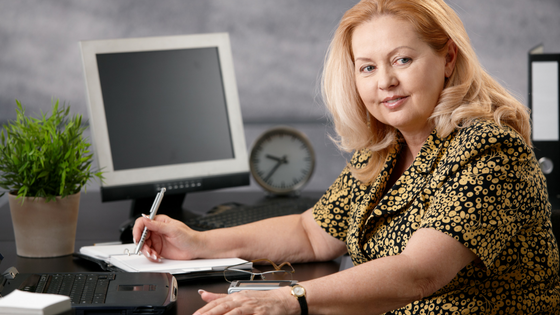 As I steady approach my 60th year, one thing I feel about where I am in life – "I've only just started". I certainly have not thoughts about retiring whatsoever! (I probably couldn't afford to live the kind of life I always thought retirement should be, anyway, truth be told!). And I am certainly not alone! (See Working Past 70: Americans Can't Seem to Retire; MetLife Study: Living Longer Working Longer)
After the crash in 2007, many even high level workers over the age of 50 found themselves for the first time being laid off, and many of those only being offered jobs that were well below their skill and experience level. Others, disenchanted with, or burned out by, the corporate way of life, are looking for something that provides them with more work-life balance, and something that is more creative and purposeful.
If there is one thing that our podcast, Paycheck To Passion, taught us is that doing something you were passionate about, and making a good living doing, all on your own terms, was entirely possible, especially when you utilize the power of the internet to reach a target audience.
Here are 10 reason why starting a business might be better for you:
1) Purpose
The problem with a lot of corporate jobs is that they don't provide any element of creativity or sense of purpose – you often just feel like a cog in a machine, and often an undervalued and insignificant one at that. When you start your own business you have the opportunity to do something that gives you a sense of purpose, and gives you more time to give back to and be part of your community.

2) No Ageism when you run a business
Age can be a detriment in the corporate world. And there is a ceiling at 65 where you instantly become obsolete. When you are running your business, age is either not a concern, or in a lot of cases can be a positive aspect that adds to your perceived "experience". In business, it is all about delivering on what you promise – as long as you do that no-one will care how old you are.
3) You can work from almost anywhere
The internet has empowered both businesses and workers alike to escape the bounds of their geographical location. Even corporate workers are enabled to work remotely. But for businesses, even more so. Not only can you tap into a customer base that is potentially worldwide, it also enables you to run your business from pretty well anywhere. Many of us are inspired by the increasing number of business owners who successfully combine travel with running their business. Often, you need little more than a laptop and a mobile phone, whether you are providing services or physical products – nowadays, nearly all of it can be done online.
4) Escaping the tyranny of the "job"
For those of you who have ever been through the HR recruitment process, you'll understand what we mean! The whole corporate method of hiring is a horrible, impersonal, seemingly arbitrary, exploitative and belittling process. You are expected to work long hours, you could be "laid off" at anytime for any reason; and for what – crap pay and crap benefits. In your business, you are the boss, you decide who you work with and what the conditions are. Keep your customers happy and they will keep coming back time and time again – and you can thrive and enjoy your working experience.
5) You decide who you want to work with
In most corporate jobs you totally at the mercy of every psychopathic coworker or boss – and there seem to be a lot of them! Probably because they are equally as unhappy working there!
In your own business, not only do you get to decide who you you work with, whether it be an assistant, or your own workers etc, but also who your customers are! Have a customer that is a pain in the rear? Fire them. You get to decide who you work with.
6) The flexible work schedule
The problem with so many corporate jobs is that you are expected to work 8am to 5pm, 5 days a week, and that regime just doesn't give you the ability to handle the vagaries of normal everyday life. By the time you get home you are drained and exhausted! If you have kids, its almost impossible! One of the beauties of running your own business is that you can set the hours you want to work. If you want to work 4 hours a day and that works for you financially, you can do it. If you want to work 8 hours a day, but want your day to be flexible if you have appointments and errands to run during the day and are happy to do a couple of hours in the evening instead – then you can make it so. As we said above, as long as you deliver on what you have promised to your customers, no-one is going to care.
 
7) More time
This ties into the flexible work schedule point. Unless you are fortunate to have a telecommute job, how much time is wasted everyday in getting ready and commuting to the office. I have heard stories where some people leave at 4.30am and commute 3 or 4 hours – morning and evening – for their corporate job! If you are able to run your business from a home office, you could be saving yourself hours a day. Hours that you can better spend with your friends and family, or taking that walk you never had time for!
That's not to say a business cannot take over your life – if you let it. But, ultimately, you are in charge of your time.
8) You determine your financial goals
Corporate salaries have not increased much over the past decade. With pressure from countries like India and China where wages are much lower, neither are they likely to get any better anytime soon. However, as a business owner you have control over your own destiny.
It is all in the planning. Do you want to earn enough that affords you the time and life-balance you desire, or do you want to make as much money as possible? Your financial goal is only limited by your own determine to make it happen!

9) You can create a legacy to leave to your children
Whether you plan to sell the business after a period of time, or whether you intend to keep it going so that a child or family member can take it over at some point, or even just manage the day-to-day operations for you, with a business you have the opportunity to build a legacy that will go on, even after you have transitioned into a more traditional form of retirement.
10) Increase your retirement savings
As the owner of your own business you have the ability, under current IRS rules, to put aside a good proportion of your earnings into one or more deferred taxation retirement accounts. This can be done by setting up an IRA/SEP account and (if you are over 50), putting up to a quarter of your income from the business. Another possibility is to defer taxes on your business income by creating a profit-sharing or even setting up your own 401(k). A good financial planner could show all the different ways you can use income from your business to increase your retirement savings in a tax efficient way.
Like to discuss your business idea to understand what would be involved? Schedule a Clarity Call with me by clicking the following link – Schedule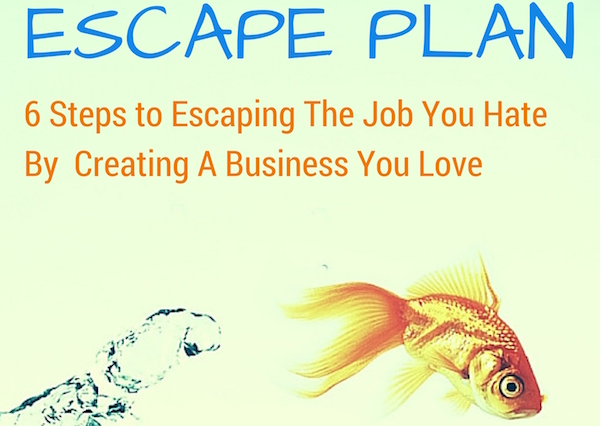 We are the midst of a revolution.
Our society is going through a seismic shift.  The shift is as big (if not bigger) that the shift that happened during the industrial revolution.  Before the industrial revolution, people lived in smaller towns, they had their own tools, grew their own food, generally traded their special skills for things that they needed but couldn't make themselves.  There were two classes. The nobility and pretty much everyone else.   The industrial revolution changed lives.  Tools and factories allowed people to find work that paid well.  There was an alternative to working on the farm.  Unions and social guarantees curbed the early abuses – and the middle class was born.
People could get a job that provided for them for their entire lives.  You couldn't work from home because the assembly line wasn't there.  You needed the tools the company provided you to get your work done.
Technology has changed everything.  It is now easier than ever to communicate instantly with anyone around the world.  You can buy a laptop for less than $300 and have everything you need to reach potential customers everywhere.  And, there are plenty of people from which to find an audience for almost anything you want to teach or sell.  The opportunities have never been greater.
But the flip side is that technology and globalization have made it easier for companies to shop for labor all over the world (which drives down wages for workers from first world countries) and also to monitor and control your every movement.  Companies can now extract maximum value out of each of your working hours.  Pay and conditions are getting worse for people with traditional manufacturing jobs — and I think the downward trend will continue.
The economy is quickly dividing us into two camps – owners (people who can sell their specialized skills) and the taken – people who feel they have no choice but to submit to harsher work environments and lower pay – because they feel they have no choice.
My friend Jeff is an economist.  He was 50 years old when he lost his job.  He struggled for years before finally finding some part time work at a book store.  He still looking for a full time position.  He has noticed how over the course of the five years he has been at the bookstore, his work has been increasingly controlled by the computers.  When I asked him why he didn't start his own business (he is fluent in French and Arabic), he replied that he had no idea where to start.
Another friend, Annie, had almost finished her Masters degree in teaching and special education when she had her first child.  She made the choice to stay at home with her kids until the first born child was well into college, and the last one was in high school.  She home-schooled one of her children because of a learning disability, and through her experience with her son, learned to be a fierce advocate for smart kids who learn differently.  When her last child was in high school, she wanted to go back to work to help pay for her children's college education.  The only jobs available to her were educational assistant jobs that paid just over $10 an hour.  She was a signature away from teacher certification, but her supervisor refused to sign because it would it mean that he would have to raise her salary.  And, although Annie got a lot of satisfaction from the work she did, she was not working in her passion of helping smart kids who learn differently succeed in college.   When I talked with Annie, it became clear to me that she had a lot to offer parents and kids who needed a fierce advocate.  She just needed the first steps outlined for her in order to be confident enough to turn that into a business.
Julie worked her way through college as a package delivery person for a large shipping company.  When she was first hired there were vague promises of a managerial job once she had graduated.  She graduated – tens of thousands of dollars in debt – but there was no job. Instead, there was an offer for her to "buy" a contract position with the company.  Although her work hours, uniform, and working practices were dictated by the company she worked for, she was considered an independent contractor.  She was responsible for using her own car for deliveries (paying to fix the car if anything went wrong), she had no paid sick leave or vacation time.  And her pay rate was not that much more than she had made as an "intern".  Julie's truck broke down – she didn't have money to fix it and she had to give up the route she had "paid" for the privilege of servicing.  In her spare time, Julie made amazing jewelry.  She didn't have time to work on her art because she was driving to meet delivery deadlines.  Losing her route was almost a blessing to her, because now she had the time to start the business she had always wanted to start.
This book is written for people like Annie, Jeff and Julie – who are victims of the economy, or who suddenly find themselves looking for meaningful work in a landscape that has completely changed.  Do their stories sound familiar?  Then, this book is for you.
Jasper and I believe that there is still time to land on the right side of this divide.  We started the Paycheck to Passion podcast to help tell the stories of those who have created businesses from their passions in order to inspire people who still haven't taken that first step.  We've interviewed nearly a hundred entrepreneurs,  and although each story is unique, they all have  common threads running through them.  Those threads form the weave that makes  passion-based businesses work.  By reading this book, and applying what you learn here, you can save yourself months (or even years) of trial and error, by discovering the pitfalls in advance and implementing tried and tested strategies that work.
What to expect from this book.
The chapters in this book contain your E.S.C.A.P.E  plan – escaping from work that is unfulfilling, or an economy that gives you no opportunity to be creative or to succeed on your terms – a step by step system for creating a passion-based business that works for you.  Each chapter contains a story from one of our podcast guests, some practical action steps and tips from people who've been there, done that, and have not only got the tee-shirt, but are probably selling their own.
Like to discuss your business idea to understand what would be involved? Schedule a Clarity Call with me by clicking the following link – Schedule