Q: How do you narrow down and target your ideal client when you love people and can see yourself serving in a lot of niches within your industry?  (Holly – ESL Teacher)
From Wally Barr
Niche should be selected based on need and value. It will allow you to realize maximum results. Your service provides a value. That value is different to different people. Where is the most value (monetary) located? A lawyer or a physician that is not getting clients because of a language barrier will out a higher value on your service. The value of a lost client is higher to them. This is just an example. These high-value clients can also be niched with services. For the physician example, writing instructions or follow up care would be much needed. To expand this idea, a class instructing the staff in basic language needs would be a niche.
From Meg Manke, Culture & Leadership Strategist, Senior Partner at Rose Group International
The real challenge is to know what kind of work you like best. What energizes you? Keep a short journal for 20 business days. At the end of each day write down how you feel; it should be a quick entry. "I am exhausted", "I feel accomplished", "I kicked ass today!". Along with that entry jot down with which group you worked. Once the 20 days are up- go back and tally up distress days and eustress days and which group brings on which feelings more often. So, what's the result? 

At the end of the day, you are most successful at what you love and nothing says "I love it" or "I hate it" like your feelings at 5 pm. 
Have any other advice for Holly?  Leave it for her in the comments to this post!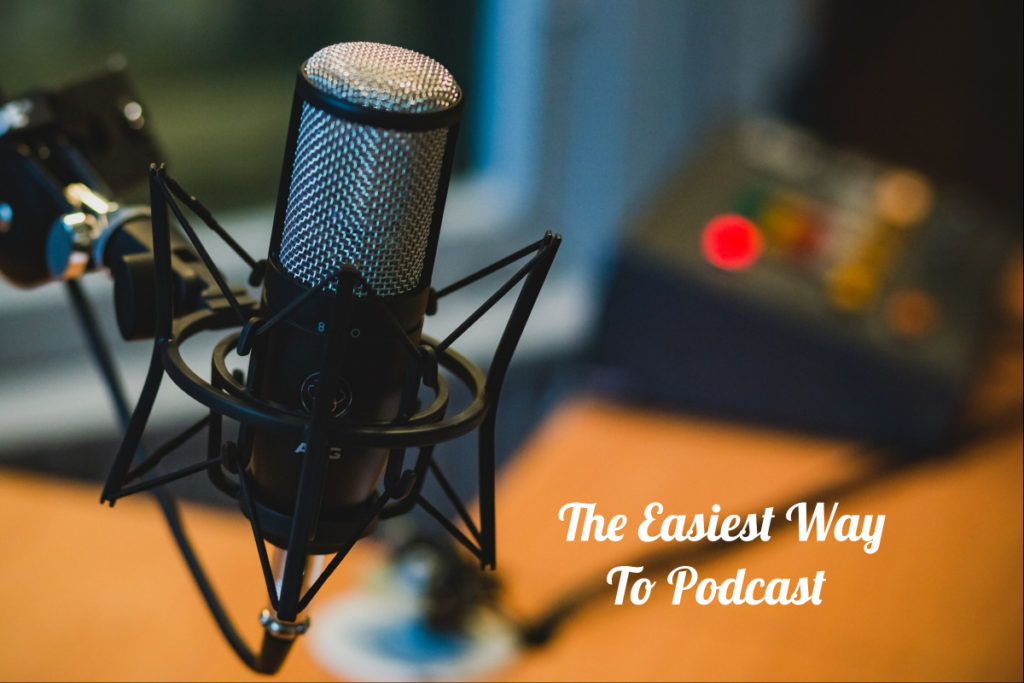 I just found the coolest podcasting tool … it is ? love at first sight.
I had a podcast a few years back… we went to number one on New and Notable for iTunes… it was fun – but a TON of work…
Besides lining up guests, making sure they had a good mic set up, promoting the podcast, etc. – there was all the set up (getting your feed to work, recording your episode, posting it to iTunes, Pocket Cast, etc. )
It was a TON of work – and eventually, even though we were getting 1000 downloads a week – we decided it wasn't worth it to continue. 
And, when we decided to cancel our podcast hosting service which was costing us a lot of money, they didn't have a way to give us the feed, so the podcast ended up being taken off of iTunes.
Recently tho, I found a free smartphone app called anchor.fm which completely simplifies the process.
✔ It takes about 15 minutes to set up your show… they take care of setting up all your feeds to iTunes, etc.
Once you are all set up, you just record by talking into your phone (the sound quality is awesome). Push done – you can add a background track and publish. The podcast magically goes where it needs to.
✔You can even interview guests through the app, have people leave messages, etc.
And… it is all free. Such a timesaver.
I'm using it for a quick 4 day per week podcast with a 2-minute business tip – here's a link if you want to see what that looks like – https://anchor.fm/meredith-eisenberg
Let me know if you decide to do a podcast – I would love to listen 🙂