Q: How do you narrow down and target your ideal client when you love people and can see yourself serving in a lot of niches within your industry?  (Holly – ESL Teacher)
From Wally Barr
Niche should be selected based on need and value. It will allow you to realize maximum results. Your service provides a value. That value is different to different people. Where is the most value (monetary) located? A lawyer or a physician that is not getting clients because of a language barrier will out a higher value on your service. The value of a lost client is higher to them. This is just an example. These high-value clients can also be niched with services. For the physician example, writing instructions or follow up care would be much needed. To expand this idea, a class instructing the staff in basic language needs would be a niche.
From Meg Manke, Culture & Leadership Strategist, Senior Partner at Rose Group International
The real challenge is to know what kind of work you like best. What energizes you? Keep a short journal for 20 business days. At the end of each day write down how you feel; it should be a quick entry. "I am exhausted", "I feel accomplished", "I kicked ass today!". Along with that entry jot down with which group you worked. Once the 20 days are up- go back and tally up distress days and eustress days and which group brings on which feelings more often. So, what's the result? 

At the end of the day, you are most successful at what you love and nothing says "I love it" or "I hate it" like your feelings at 5 pm. 
Have any other advice for Holly?  Leave it for her in the comments to this post!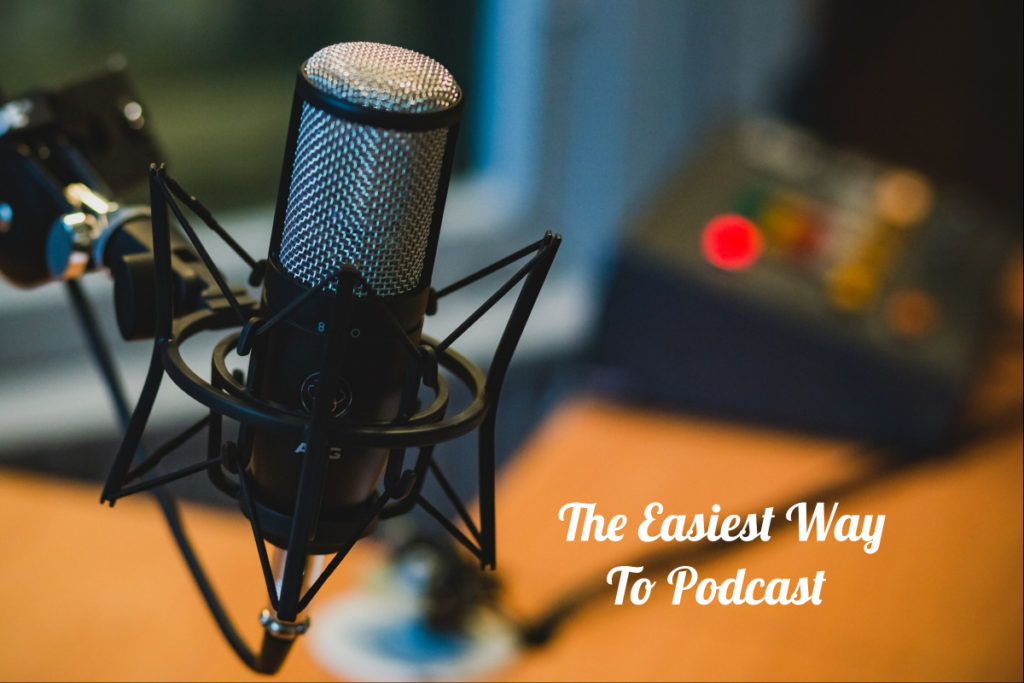 I just found the coolest podcasting tool … it is ? love at first sight.
I had a podcast a few years back… we went to number one on New and Notable for iTunes… it was fun – but a TON of work…
Besides lining up guests, making sure they had a good mic set up, promoting the podcast, etc. – there was all the set up (getting your feed to work, recording your episode, posting it to iTunes, Pocket Cast, etc. )
It was a TON of work – and eventually, even though we were getting 1000 downloads a week – we decided it wasn't worth it to continue. 
And, when we decided to cancel our podcast hosting service which was costing us a lot of money, they didn't have a way to give us the feed, so the podcast ended up being taken off of iTunes.
Recently tho, I found a free smartphone app called anchor.fm which completely simplifies the process.
✔ It takes about 15 minutes to set up your show… they take care of setting up all your feeds to iTunes, etc.
Once you are all set up, you just record by talking into your phone (the sound quality is awesome). Push done – you can add a background track and publish. The podcast magically goes where it needs to.
✔You can even interview guests through the app, have people leave messages, etc.
And… it is all free. Such a timesaver.
I'm using it for a quick 4 day per week podcast with a 2-minute business tip – here's a link if you want to see what that looks like – https://anchor.fm/meredith-eisenberg
Let me know if you decide to do a podcast – I would love to listen 🙂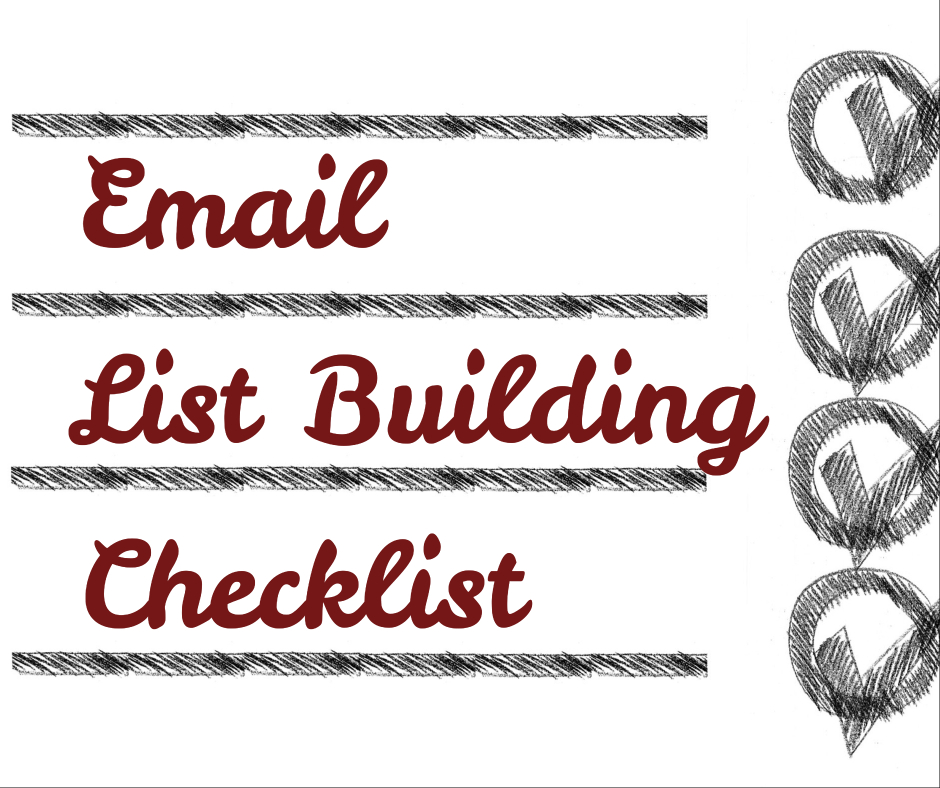 Recently, I asked a few of my mentors what would be their first step if their business dried up and they had to start again from scratch.
They ALL said that step one would be to start building their email list. That's because no matter how the rules change in social media – your email list belongs to you. Even though there are many new ways to get in touch with customers including text messages, Facebook chat bots, etc. Email is still going to bring your sales over time.
It is never too soon to start building your list. Any work you put in now will be paid back many fold in the future.
That's why I've developed this checklist so you can be sure you have all the right pieces in place.
Here's what you need to get started:
An Enticing Lead Magnet
This could be an ebook, video, app, e-course or anything else that has the following characteristics:
It's easy to deliver. (Typically, a digital download that you deliver automatically through your autoresponder.)
It's something your prospects really want. (Hint: do your market research to find out what it is that people really want.)
It has a high perceived value.
It solves a specific problem.
It sells something else on the backend (such as your tripwire product).
A Compelling Opt In  or Lead Page
Even though your lead magnet is free, people aren't going to knock down your door to claim it unless you build its value. That's why you need to create a lead page that persuades people to fill in your opt-in form.
Keep these tips in mind:
Be sure your lead page looks polished and professional.
Lead with your product's main benefits.
Arouse curiosity about the lead magnet if possible. (With the
idea being that the only way to satisfy that curiosity is by opting in.)
Offer a call to action to get people opting in.
We really like Thrive Themes for lead pages.
A Reputable Autoresponder
Nowdays, it is fairly easy to find an autoresponder that will work for you without spending much money at first.   Our two recommendations are Mailerlite (which is has everything you need to get started and is free up to 1,000 subscribers) and Active Campaign (which has more features than Mailerlite and is a good next step).
An Initial Autoresponder Sequence
Generally, this multipart sequence should promote your tripwire product. A tripwire is a very valuable yet inexpensive product.  Keep these tips in mind:
Offer an informational sequence that's useful (to build good relationships and keep people reading), yet incomplete (which helps you steer people towards paid products).
Provide a three to seven-part sequence that's informative and engaging. Each email should build anticipation for upcoming emails. E.G., "Next time you'll discover a little-known trick for getting rid of cellulite!"
Craft benefit-driven, curiosity arousing subject lines to get the open. E.G., "Start a six-figure business for just $47?"
Use responsive templates/HTML in your emails, as a large number of your subscribers will be reading your message from their mobile phones.
Track and test your emails. It's the only way to know what's really working in terms of email subject lines, sales copy, calls to action, and even the offers themselves.
Finally…
A Commitment to Maintaining Your List
It does you no good to go through all these steps if you don't intend to email
your list regularly. So, commit to emailing them on at least a weekly basis, and you'll see your list profits grow!
Get More Tips for Email Marketing Success
Download Our Email Marketing Playbook